Little Malcolm
BFI releases Little Malcolm on DVD and Blu Ray on 24th October.
I had never heard of Little Malcolm before this restoration. It's an example of so many films that just slip through the cracks over the years despite its calibre (John Hurt and David Warner in the cast, funded by George Harrison, scored by Stanley Myers, shot by John Alcott etc.) and it's such a shame.
For anyone that claims to be a fan of Naked or Withnail and I should seek this film out. Defiant, deluded and perfectly pitched. Malcolm and his band of wanton rebels sit around making grandiose statements of intent without ever doing anything about it. This form of childish, juvenile abandon from the characters needed to be played with full commitment in order to stop any alienation from audiences and Hurt, Warner and the other actors do this. And it's hard to stop yourself hanging on their every word.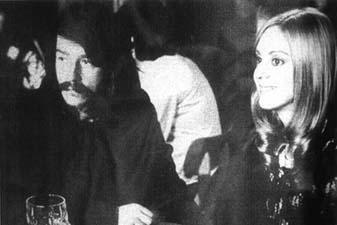 The film does have its limitations and the characters (although strong) will not find themselves an iconic place in film history, unlike Naked or Withnail. The film feels very much like a play or a TV film which leaves a slight underwhelming feeling, as though the film stops just short of its full potential.
This is the kind of film that should be watched by a group, discussed, analysed and fought about. So don't hesitate. Make it happen.